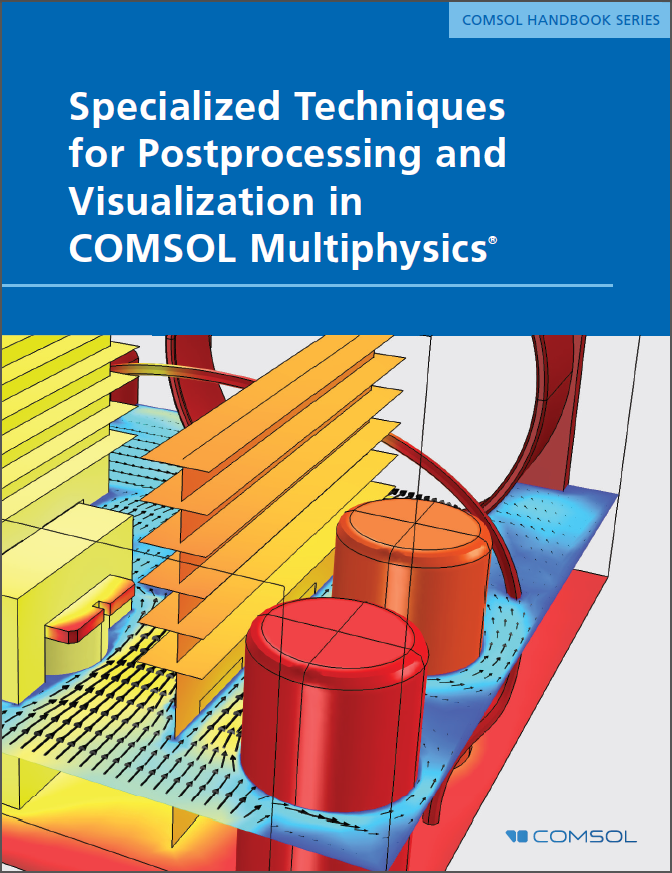 Postprocessing & Visualization Handbook, Part 2
This handbook provides walkthroughs of specialized postprocessing techniques and features available in COMSOL Multiphysics® software. A follow-up to the first handbook in this series, Essentials of Postprocessing and Visualization in COMSOL Multiphysics®, this sequel includes more advanced features, discusses how the software works behind the scenes, and demonstrates powerful capabilities of COMSOL that are relevant for a more experienced user.

You can read about—and test out for yourself—techniques related to the following topics:
Creating your own expressions
Derived values
Operations for results interpretation
Camera and lighting tools
Lower-dimension postprocessing
Application-specific plot types
Further tips and tricks for creating effective visuals
Peruse the handbook by clicking the cover image to the right, or download it as a PDF here.