COMSOL Conference Milan 2012: Submit Your Abstract by June 22nd to Save
The early bird abstract submission deadline for the Milan conference is in two weeks. By uploading your abstract by June 22nd you will receive a reduced registration rate.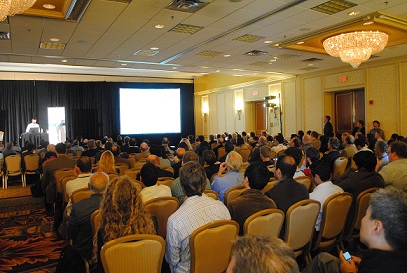 So far we've received abstracts dealing with low and high frequency electromagnetics, heat transfer and phase change, structural mechanics with thermal stresses, piezoelectric devices, MEMS, laminar and turbulent CFD, biomedical applications, particle tracing, and chemical engineering just to name a few.
I am impressed with the abstracts that have been submitted as yet, and I look forward to receiving your abstract as well. Also, to assist you in answering common questions about the conference and abstract submission, we have added a brand new FAQ section to the conference webpage.
Here you will find the answers to questions like: "who owns the copyright of submissions?", "what are the main deadlines?", "is it possible to edit your abstract after you have submitted it?", "what instructions should be followed to submit your work?", and more. If you have further questions you can always contact me at valerio@comsol.com.
---
---
|
© 2017 by COMSOL Inc. All rights reserved