COMSOL Conference Boston 2012: Early Bird Abstract Submission Deadline Fast Approaching
It's already the month of June, and the early bird abstract submission deadline for this year's conference in Boston is nearly upon us. June 15th marks the last day of the opportunity to receive a reduced registration fee of $195 for those who want to submit an abstract.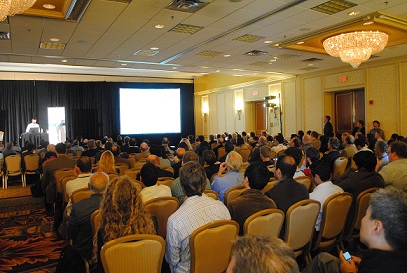 If you are working on something worth sharing with over 150,000 people, this is your chance. Once accepted by the COMSOL Conference Program Committee, abstracts and papers are featured on the next conference CD, which reaches a worldwide audience.
Submitting an abstract is easy: simply go to the Call for Papers page and follow the on-screen instructions. Not certain your abstract will be entirely ready for June 15th? Don't worry; even if you submit your abstract by the early bird deadline you have the option to make edits to it up until the final submission deadline.
If you have any questions, feel free to check out the FAQ page, or send me an email at jinlan.huang@comsol.com.
We look forward to reviewing your abstract!
---
---
|
© 2017 by COMSOL Inc. All rights reserved