Mufflers are used for acoustic soundproofing in combustion engines and HVAC systems. Before achieving optimal performance, a muffler design can go through several iterations. COMSOL Multiphysics provides a flexible environment for testing different designs, saving time and costs while ensuring high performance. Now, with simulation apps, each modification no longer requires the help of a simulation expert. Instead, colleagues can run their own tests and deliver faster results to customers. Our Absorptive Muffler Designer demo app offers insight.
Read more
---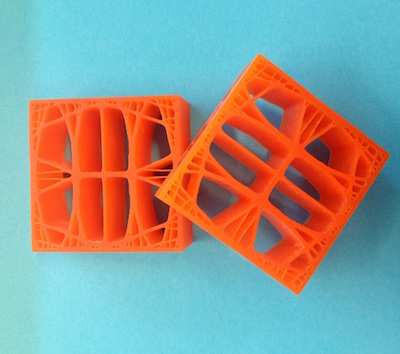 3D printing, also known as additive manufacturing, has been a popular topic of discussion on the COMSOL Blog and throughout the scientific community. New initiatives have furthered the capabilities of this technology, while extending its reach in various fields of research, manufacturing, and design. With the help of COMSOL Multiphysics, researchers at the Netherlands Organization for Applied Scientific Research (TNO) are investigating the promise of 3D printing in the realm of material design.
Read more
---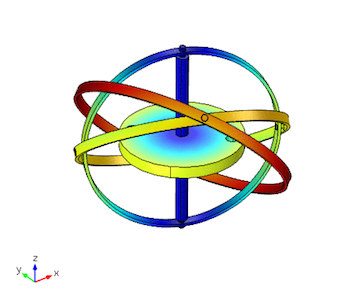 After recently encountering the equations of motion for rotating bodies for the first time, one of my sons came home with a number of interesting questions. His questions brought about a flashback, as I remembered sharing this sense of confusion when studying mechanics many years ago. In today's blog post, I will present two COMSOL Multiphysics models — one of a gyroscope and one of a spinning top — that illustrate the remarkable properties of rotating bodies.
Read more
---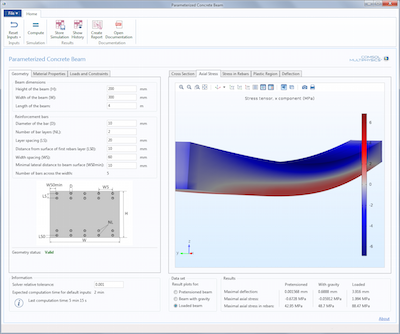 Reinforced concrete beams are commonly used in modern construction due to their strength and durability. To avoid failure, each new beam design needs to be optimized and tested for safety. Building physical prototypes to test every design modification can be a long and costly endeavor. Simulation apps offer a solution, saving time and money as they bring simulation power into the hands of more people. Explore the benefits of this approach with our Parameterized Concrete Beam demo app.
Read more
---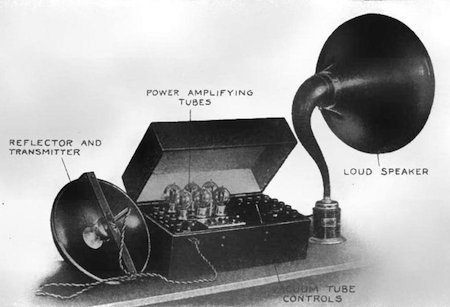 When the loudspeaker was first introduced, it fascinated listeners by translating electricity into amplified sound. Since that time, the device continues to be recognized for its innovative properties, while undergoing improvements and finding new uses. On this day, which marks 100 years since the first public display of a loudspeaker, we explore the device's rich history and simulation's role in advancing its design.
Read more
---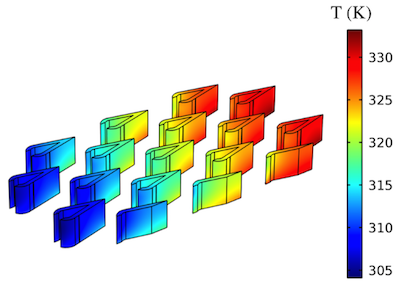 Microchannels are versatile structures that can be used for thermal management. One way to optimize heat transfer within such systems is by adding a pin fin heat sink to the microchannel configuration. Applying this approach, a team of researchers created a novel pin fin design, analyzing its heat transfer efficiency with COMSOL Multiphysics. They presented their innovative work at the COMSOL Conference 2015 Boston.
Read more
---

When developing a new product or functionality, the first step is typically to understand the functional properties in isolation. To achieve reliable and accurate predictions via mathematical modeling, it is essential that the critical components, test setup, and boundary conditions are specified in great detail. Most engineers, however, would prefer to focus on the critical components rather than "irrelevant" boundary conditions. New impedance boundary conditions in the Acoustics Module of COMSOL Multiphysics help to close this gap.
Read more
---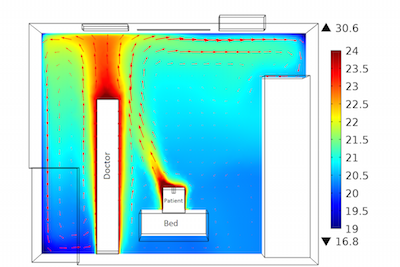 Healthcare-associated infections (HAI) affect millions of people around the globe. While the most common cause of HAI is direct contact with the source, airborne bacteria may also play a role in patient infections. To prevent airborne infection and make hospital clean rooms safer, it's important to design efficient ventilation systems. As an added benefit, efficient ventilation designs also lead to lower energy-related costs. The first step to a better design is CFD modeling.
Read more
---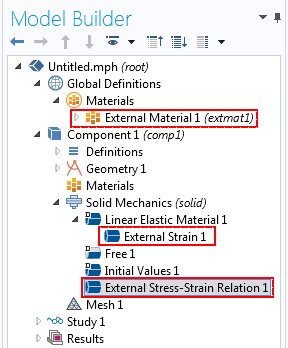 In structural mechanics, you may want to specify user-defined material models in your simulation. COMSOL Multiphysics® software version 5.2 enables you to access material models derived from external libraries as well as material functions programmed by yourself. We demonstrate how the new functionality works with the example of implementing Mazars' model to describe damage to concrete.
Read more
---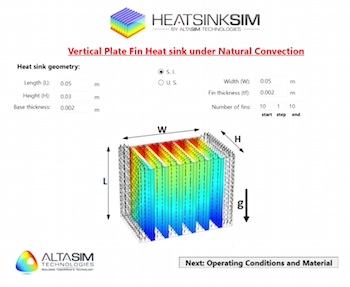 At the COMSOL Conference 2015 Boston, Jeff Crompton from AltaSim Technologies — a COMSOL Certified Consultant — spoke about building, sharing, and deploying apps and what this means for the future of simulation. The team at AltaSim develops apps for a variety of purposes, from analyzing power electronics to additive manufacturing technologies. While some apps are deployed for commercial use, others are customized to meet the specific needs of companies. See how AltaSim is making simulation more accessible with apps.
Read more
---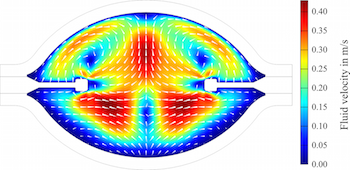 Today, we introduce guest blogger Bernd Baumann, who shares insight into optimizing the performance of metal-halide lamps with simulation, with input from his colleague Joerg Schwieger. With the help of COMSOL Multiphysics, we investigated the impact of acoustic resonances and the related acoustic streaming field on the operation of metal-halide discharge lamps. To our surprise, we found that the lamps exhibit behaviors that are similar to a well-known mechanical system — the forced Duffing oscillator with a softening spring.
Read more
---
Get new posts by email
---
Categories
---
Tags